If you are an African-American who has seen the movie "Django," you most likely have mixed feelings towards the movie. You may have laughed at the KKK scene where the holes for the eyes in the hood were too small for the members. You may have laughed at the plantation owner who got all discombobulated while telling his slave not to "treat Django like White people but to treat him better than a n***er." While the movie MAY have been entertaining, there was something about it that you just might not have been able to explain that made it uncomfortable (beyond all of the 4 minute musical interludes that I feel added a half hour to a 2 hour movie.) You know this movie got slavery wrong.
Jesse Williams properly elaborates on the movie and Tarantino's errors in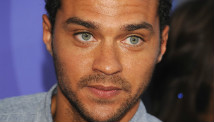 (CNN) -- Films such as "Django Unchained" carry with them an uncommonly high concentration of influence and opportunity. Due to the scarcity of diverse and inspiring representations on screen, Quentin Tarantino's latest movie casts a longer shadow than many are willing to acknowledge.
In a recent interview with UK Channel 4, Tarantino stated his goals and interpretation of the Oscar-nominated film's impact: "I've always wanted to explore slavery ... to give black American males a hero ... and revenge. ... I am responsible for people talking about slavery in America in a way they have not in 30 years."
He went on, "Violence on slaves hasn't been dealt with to the extent that I've dealt with it."
My personal biracial experience growing up on both sides of segregated hoods, suburbs and backcountry taught me a lot about the coded language and arithmetic of racism. I was often invisible when topics of race arose, the racial adoptee that you spoke honestly in front of.
I grew up hearing the candid dirt from both sides, and I studied it. The conversation was almost always influenced by something people read or saw on a screen. Media portrayals greatly affect, if not entirely construct, how we interpret "otherness." People see what they are shown, and little else.
It's why my dad forced me to study and value history from an absurdly young age -- to build a foundation solid enough to withstand cultural omissions from the curriculum and distortions from the media. It's what led me to become a teacher of American and African history out of college. There is a glaring difference in outlook between those who have mined the rich, empowering truth about how we've come to be, and those who just accept that there's only one or two people of African descent deemed worthy of entire history books.
If, like Tarantino, you show up with a megaphone and claim to be creating a real solution to a specific problem, I only ask that you not instead, construct something unnecessarily fake and then act like you've done us a favor....
"Django Unchained" is being projected on screens around the world, out of context: A slim percentage of consumers have any real understanding of what took place during slavery, one of history's most prolonged, barbaric and celebrated human rights violations. Sadly, for many Americans, this film is the beginning and the end of that history lesson...
(Read the rest of the article HERE)